To maximize marketplace competitiveness, the most successful multi-located brands are producing more creative and marketing assets than ever before. Not only are these brand managers, marketers, and designers tasked with creating more content, they also need to customize these assets for local distribution.
The organizations that succeed against the growing pressure to create, distribute, and publish more content adopt the tools and processes that support effective asset storage, retrieval, and repurposing. These organizations invest in solutions purpose-built to manage rapidly growing libraries of assets and support the ways these assets will be used across the distributed network.
In most instances, digital asset management tools solve many of the challenges distributed marketing teams face when it comes to creative access, storage, and distribution. Many successful distributed organizations utilize these tools daily.
However, the question must be asked – which digital asset management tool is right for your unique multi-located brand?
Comparing the 5 Best Digital Asset Management Tools
Finding the right digital asset management system for your multi-located brand is paramount. There are some unique nuances within the distributed environment, and not all digital asset management tools are built to accommodate the unique needs of distributed marketing teams and organizations.
In your search for a digital asset management tool, we recommend partnering with one of the solutions providers on our list. To help kickstart your approach to digital asset management, most solutions providers offer a free, limited-time trial.
1. WebDAM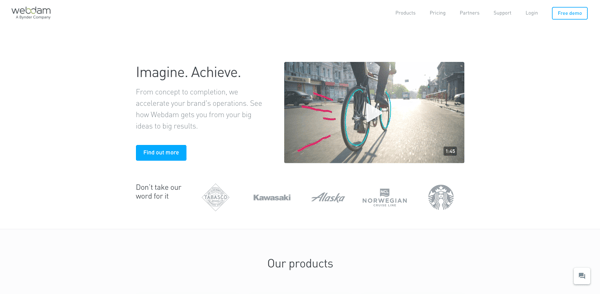 WebDAM organizes brand assets, including images, videos, and more. This tool makes it simple and easy to organize, share, distribute, and measure branded content. The software's connected workflows unites teams and creative assets, ensuring that everyone on the project stays in sync. When an asset is complete, all it takes is one click to publish across marketing channels.
Features and Benefits:
Unite teams, assets, and workflows on one common platform
Create a dynamic source of brand truth that is easy to adapt/deploy
Save time by providing serve access and automated fulfillment
2. Widen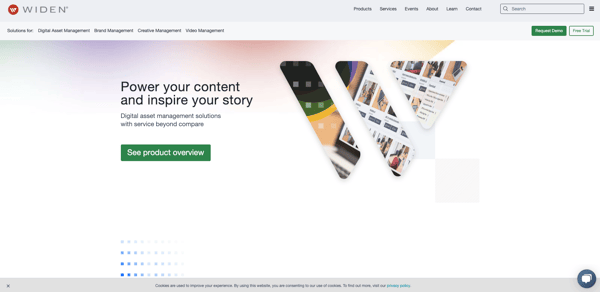 Widen's digital asset management solutions power brand management, creative workflows, and content lifecycles for the world's most powerful brands, including Brooks, Organic Valley, Great Clips, Trek, and others. Widen offers professional services and consulting for clients new to digital asset management. Additionally, Widen handles a lot of digital content production.
Features and Benefits:
Create a searchable and shareable library of brand assets
Publish content across different channels and platforms
Review, annotate, and approve project files
3. Canto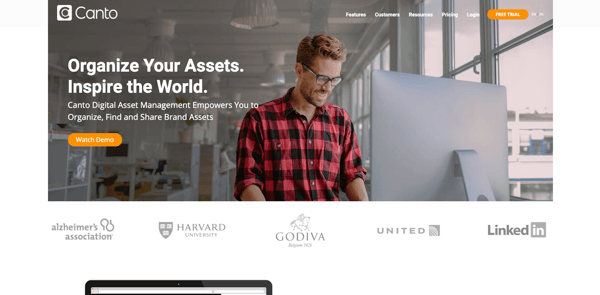 Canto software allows administrators to effortlessly organize and manage entire catalogs of content, including images, videos, documents, and more. Canto makes collaboration easy – simply approve content, develop new ideas, and communicate with outside colleagues and external agencies from one centralized location.
Features and Benefits:
Folders and albums provide customizable sorting options for your assets
Use keywords, tags, and smart tags to make it easier for files to be found
Create a personalized collection of favorite files or repeatedly used files
4. Aprimo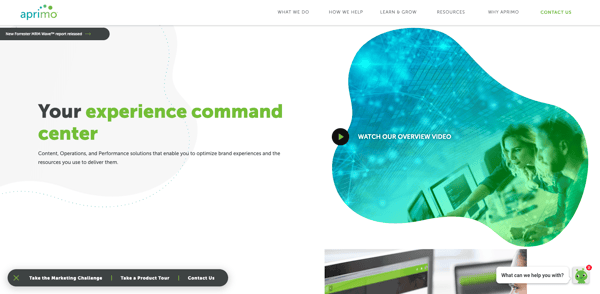 Aprimo is a stand-alone DAM vendor designed to help streamline and govern behind-the-scenes activities involved in delivering exceptional brand experiences. Aprimo offers a unique set of tools and capabilities to drive local marketing success.
Features and Benefits:
Scale with a centrally executed or self-service local marketing campaigns
Enable consistent local execution of omni-channel campaigns and content
Increase ROI, distribute funds, and gain visibility for local fund utilization
5. CampaignDrive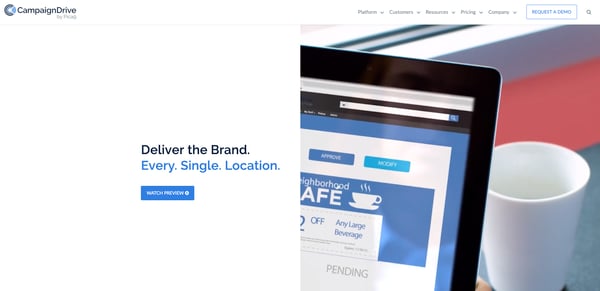 CampaignDrive is a leading SaaS marketing platform that transforms your brand assets into creative, dynamic, and ready-to-use templates. Our cloud-based tool enables multi-located brands to represent the brand consistently while customizing dynamically for every location. More than just digital asset management, our software is a complete brand management solution purpose-built to help brand managers deliver unparalleled experiences for prospects and customers alike.
"CampaignDrive integrates nicely with traditional digital asset management," says Ayelet Widermann, director of demand generation. "The software broadens the functionality of these tools by transforming creative assets into dynamic and customized templates for local markets."
Take CampaignDrive for a TestDrive. Sign up for a free account in our TestDrive environment and experience first-hand out how system administrators, designers, and local marketers use CampaignDrive.
"It has been great to see the growth in the portal month-to-month," said Nikki Nielson, team lead at Polaris. "It wouldn't have been possible without CampaignDrive."
CampaignDrive Powers Global Brands
CampaignDrive is trusted by hundreds of industry-leading brands including Marriott International, De Vere Hotels, Polaris, Wellbiz Brands, and many others. This software empowers brand managers, national marketers, and graphic designers to deliver on-brand creative assets. Moreover, local affiliates and franchisees can use the system to deploy consistent and compliant local marketing.
To maximize your chances for distributed marketing success, we recommend downloading our free guide. It's the simplest and easiest way to access key insights surrounding local marketing performance. We'll give you: