Creating a marketing campaign that "goes viral" is the dream of every brand manager. When a brand's ad, video, or hashtag hits escape velocity in the social media stratosphere, the brand achieves incredible reach by capturing the attention of all-new audiences. Additionally, viral marketing campaigns provide an immediate boost to a brand's credibility and value that no amount of PR and advertising can match.
However, only the most innovative and interesting campaigns ever get a shot at picking up viral traction. Sure, there are plenty of tactics brands use to maximize marketing engagement, but building a viral marketing campaign is still incredibly challenging even for the most innovative franchise organizations.
If you're a fan of the 80/20 rule, you might say it's 20 percent timing and 80 percent luck. So while there's no clear formula for building a viral marketing campaign, especially one that gets your affiliates going at the local level, brands can learn a lot from those who have unlocked this incredible achievement. In 2017 there were many who tried, and few who made it. Here are some of the best.
Best Viral Franchise Marketing Campaigns of 2017
During this pre-roll ad that ran on YouTube, McDonald's name wasn't even mentioned. The golden arches weren't on the screen. There was no "I'm Lovin' It" moment. That's not what made the advertisement brilliant, however.
This McDonald's advertisement was so successful because it identified one particular, yet often-overlooked aspect of the brand experience, and made it the whole focus: Coca-Cola. Coke just tastes better at McDonald's, right? The advertisement goes on to explain why. As it turns out, McDonald's pre-chills the water and sugary syrup to create that great tasting Coke that consumers love.
The success of the campaign lies in the brand promises that it capitalizes on. Regardless of the location, when a customer visits the soda fountain and reaches for a Coca-Cola, they know they'll be treated to a refreshing soft beverage.
Even better, the ad was an example of that voodoo marketing that only the experts can pull off – it highlighted a critical brand partnership, got people talking and thinking about McDonald's organically and picked up a beloved internet star, Mindy Kaling, as the spokeswoman.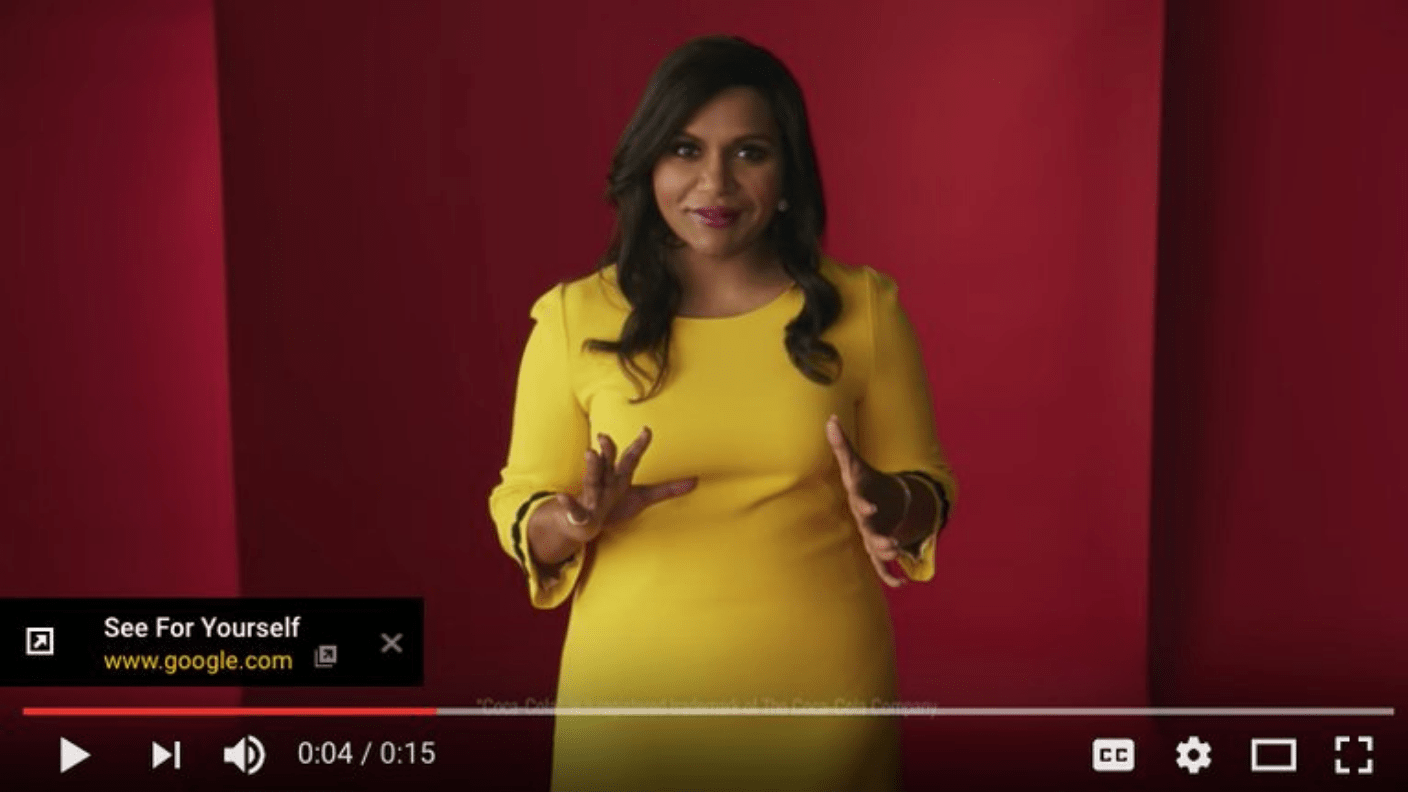 Source: YouTube
A Chick-fil-A in Tampa, FL invited patrons to celebrate the wonderful sights and sounds of the holiday season with a special holiday display that reinforced the brand's fun-loving image while also being a prime example of how viral marketing can start at any of the brand's locations. The magical Christmas lights display received both national and local media coverage. Why was this campaign so successful? For one, the brand used the popular holiday season to their advantage. Secondly, the campaign highlights the unique and localized flavor of one of the brand's most popular franchise locations. It takes a really engaged and creative local marketer to come up with something so dazzling, and needless to say this owner-operator pulled it off.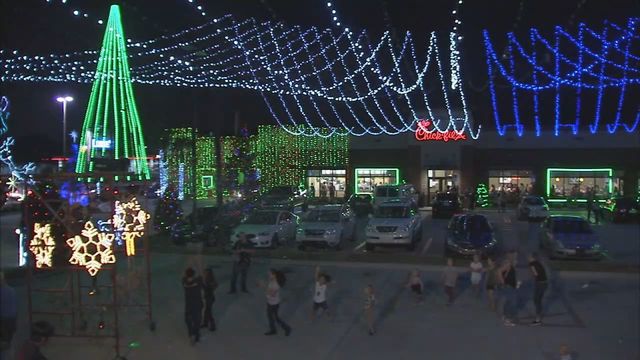 Source: Fox13
P.F. Chang's rang in the New Year with their Choose Your Chinatown Sweepstakes. Franchisees distributed vibrant red envelopes with special offers to get customers excited about the opportunity to head to one of the most famous cities in the country. During this special promotion, P.F. Chang's gave away thousands of dollars in free gift cards and a trip for two to Chinatown in Chicago, New York or San Francisco. The choice of red envelops was intentional, as red symbolizes good fortune, and was also spot-on for viral marketing.
The P.F. Chang's gift promotion was effective because it was creative and rather unexpected. The promotion didn't "feel" like marketing. Instead, the offer felt more like a special reward that just happened to work perfectly with what the P.F. Chang's brand stands for. Additionally, the timing of the promotion around the Chinese New Year helped make the campaign feel more purposeful, which got more customers interested and involved.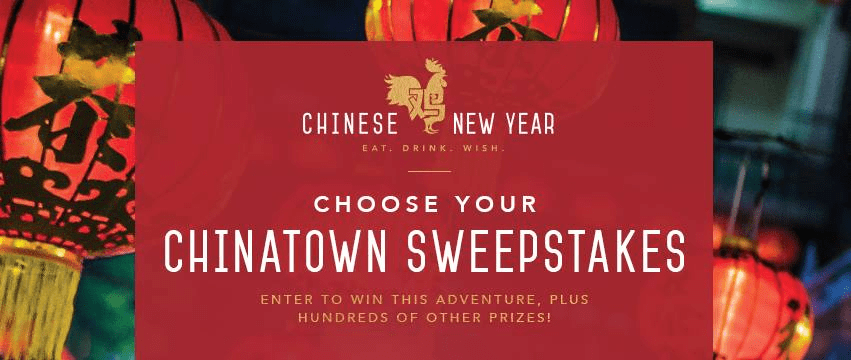 Source: P.F. Changs
Last year, Maaco partnered with the Transformers: The Last Knight to create a series of viral videos. In the spot, we see a young woman that is upset with her boyfriend. She mistakenly spray paints the wrong vehicle and, as it turns out, confuses her boyfriend's yellow Camaro with the Transformer's character, Bumblebee. Uh-oh, better get Maaco.
These types of partnerships work because they boost brand equity for both organizations. When two or more reputable organizations choose to work with one another, consumers may view each organization a little more favorably. It can also be fun to recognize what makes the spot "work" because you know both of the brands. Additionally, these mutually beneficial partnerships work to capitalize on one specific demographic with one specific shared interest that can benefit both brands. In this example, the target audience held a shared interest in automobiles and alien robot fighting machines – go figure!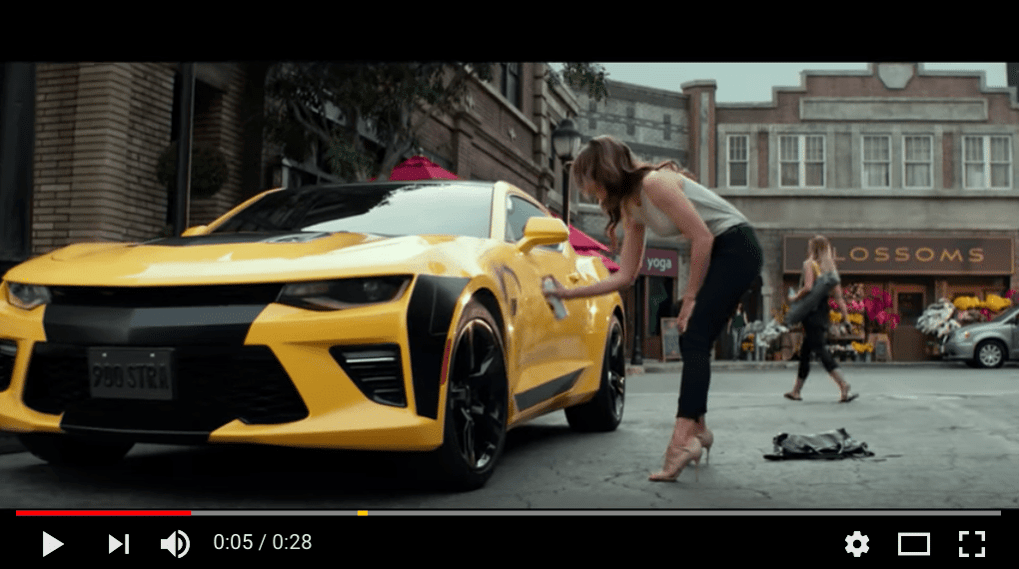 Source: YouTube
In 2017, one Kia dealership pulled off a zany viral marketing stunt that proves that some of the best viral marketing starts at the local store. Kia asked participants to press their lips on a brand-new 2017 Kia Optima. Whoever was left "kissing" the car after 50 hours would win it. The campaign garnered plenty of social media activity as people near the dealership asked each other whether they'd have the stamina to make it all the way through. Additionally, the local contest was picked up by major news and media outlets, generating big exposure for Kia's new car. While these tactics are obviously less traditional than your typical campaign or local ad, they can be hugely effective in delivering a burst of exposure to the brand's franchised locations.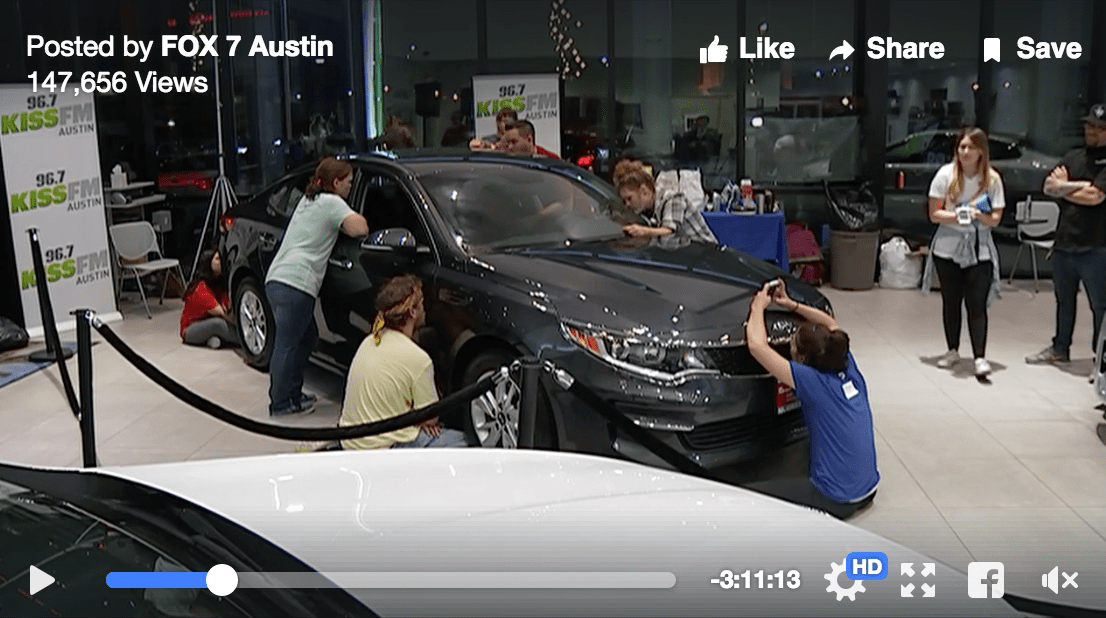 Source: Fox7
No more mayhem in 2018. Or at least, so says one insurance brand. Just as consumers were preparing to kick off 2018 on the right note, Allstate encouraged viewers to prepare for disaster through a series of viral videos. Here, Allstate's Mayhem character helped to highlight some of the unexpected vulnerabilities people might face in 2018. Their character, combined with the brand's classic "you're in good hands" tagline keeps the insurance brand top-of-mind for consumers in the New Year.
The #ResolutionsAreMayhem campaign launched during the College Football National Championship game. Over 28 million viewers tuned in to catch the Alabama Crimson Tide's thrilling 26 to 23 overtime win. In addition to these television advertisements, consumers were presented with a variety of social media content and other digital components.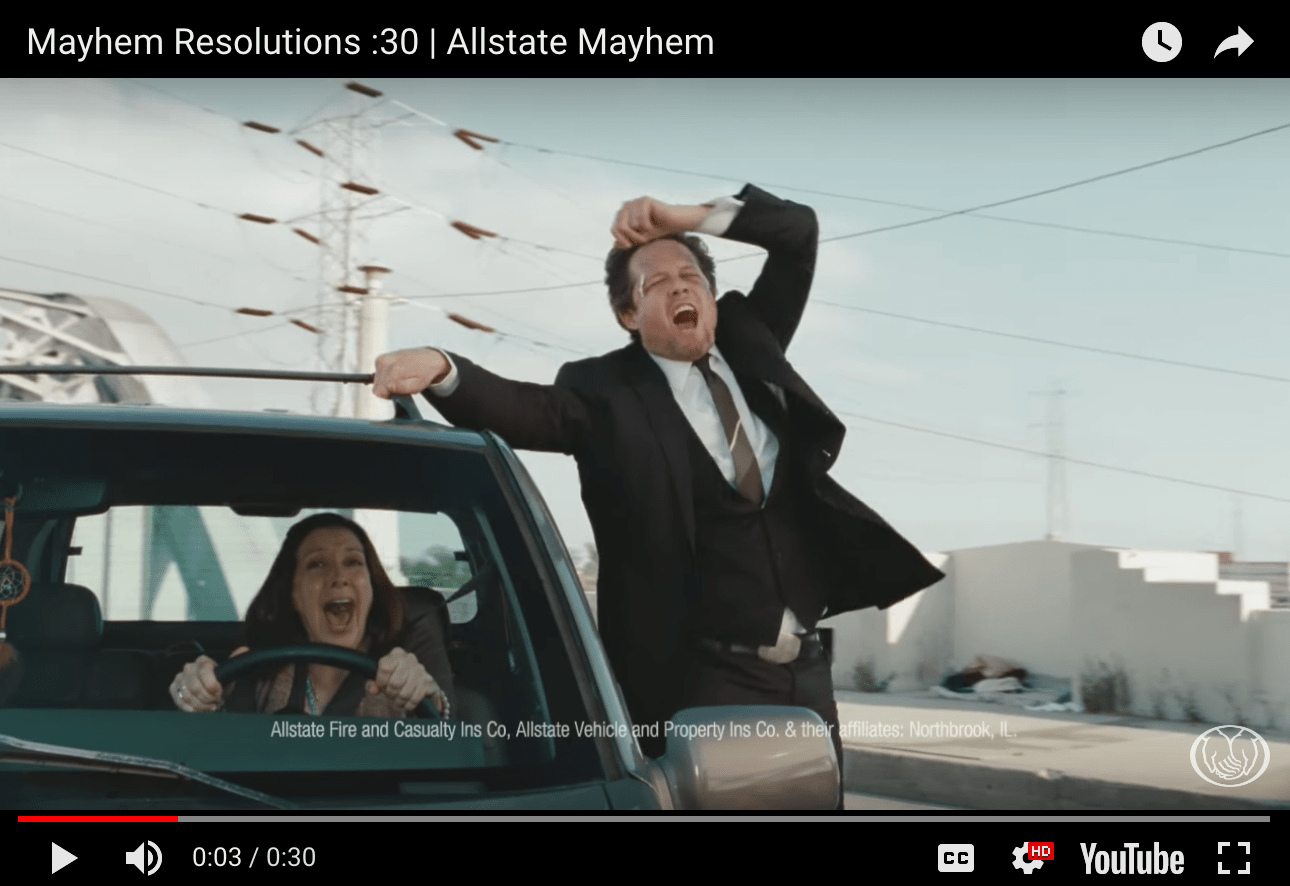 Source: YouTube
Ready to Create Your Own Viral Marketing Campaign?
Are you working on your own viral marketing campaign? Unfortunately, there isn't a formula for creating a viral moment with your brand's marketing. But if you take your lead after these top-performing brands, you can't go wrong.
Remember, not every marketing campaign has to go viral to make an impact. In fact, most campaigns won't. However, with the right strategies and marketing tools in place, brands can increase their likelihood of success. And who knows? The next viral marketing campaign you run could come right out of your own franchise network.
Unlock the full potential of your local affiliates for all kinds of marketing with The Local Marketing Playbook: The Templates, Campaigns and Tools That Help Multi-Location Brands Become Local Marketing Champions.