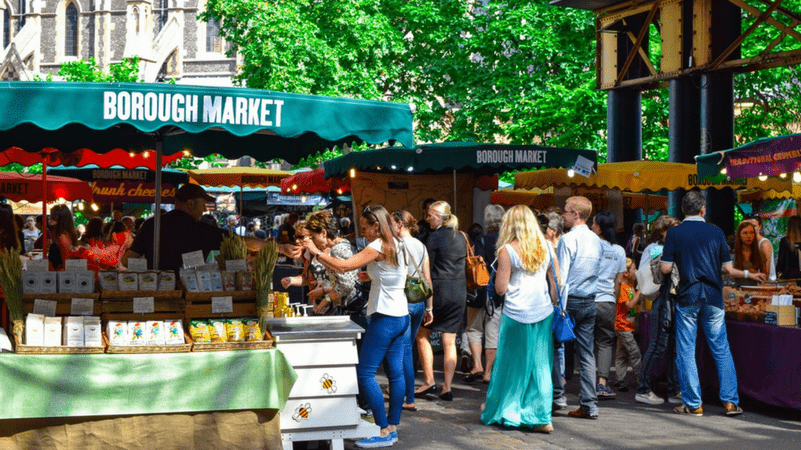 For the eighth year in a row, the franchise industry will continue to grow at an accelerated pace. American franchise brands continue to "wow" consumers with all-new innovations and top-of-the-line customer experiences. In 2018, don't expect anything less from these powerhouses. Leading multi-location brands will continue to engage, excite consumers and turn them into loyal customers. How are they doing it? One of the big secrets is the way they create turn-key marketing programs for their franchisees. In order for distributed brands to sustain their strong growth, they need to remain selective about the marketing processes, workflows, and strategies that are put forth.
Unfortunately, successful marketing doesn't happen overnight; instead, it's almost always a trial and error process. If a specific marketing tactic misses the mark, brands have to realize the error and pivot as necessary. That's where marketing optimization comes into play. It's no surprise that the world's most successful brands routinely invest in tactics to optimize their marketing and improve marketing effectiveness. That's why we're going to cover the three tips they all use in this article.
What is Marketing Optimization?
So what is "marketing optimization" exactly? Industry-leading brands know that marketing optimization is the process of improving marketing performance through incremental changes. Rather than making a lot of haphazard changes at once, marketing optimization has to be strategic. The best marketing optimization techniques are powered by disciplined analysis. When a brand decides to invest in optimizing their marketing, there can't be a sudden disruption to the processes they've been following all along. Instead, optimization moves incrementally and changes are rolled out slowly in order to be sure they're all on the path to success.
"Anytime you launch a campaign, you have a goal in mind. If you can measure this goal, you can optimize to it. You just need to understand which dials to turn — which users to target, which sites to target them on, what time of day is most effective and more," says Michael Neiss, product owner at MediaMath. Brand marketers certainly employ this approach when they approach the optimization process in their overall strategy.
How Multi-Location Brands Optimize Their Marketing
For multi-location brands, the difficulties with marketing optimization are increased ten times. Luckily, there's a way to figure it out without too much of a headache. Following a marketing optimization blueprint lets marketers streamline and coordinate their different optimization efforts made across the franchised network. Build out your optimization blueprint with these three helpful tips:
Step #1: Collect Data
The first step to creating a marketing optimization strategy is to collect data as a baseline. By analyzing this data first, brand marketers can get an idea of which direction they should move in with their first round of optimizations and what they still need to understand about local marketing performance. Top marketing teams can collect this data in many ways:
Talking to local partners. The key to building a collaborative relationship with franchisees and dealers is good communication. As such, local marketers can give you the feedback needed to identify top-performing marketing programs, platforms they use and more.
Collecting empirical data. Employ a methodological approach to gather as much objective data as possible. Numbers don't lie, but they can be misleading if you read them the wrong way. The goal of this is to look for patterns and trends in data that indicate what is or isn't working with as much of a clear view as possible.
Mining marketing platforms. Your MarTech stack has a lot of data locked up inside of it right now. Go and get it! Analyze the brand's marketing technology solutions to identify trends in your own behavior, what marketing materials are being used and more interesting patterns.
Step #2: Adjust Tactics One by One
After you've collected the data needed to support marketing optimizations, it might be tempting to jump in and fix what's broken all at once. Rather than taking on too much at the same time, though, successful brands have a built-in ability to adjust their tactics progressively over time. Changes to marketing programs or collateral should be condensed down to the most immediate and time-sensitive items. What changes need to be made right now in order for the brand to be successful?
Remember, when selecting marketing optimization priorities, it's important to use objective data as much as possible to guide your decisions, not just a local affiliate's assumptions or opinions. Finally, as you adjust and optimize local marketing across the franchise network, it's important to consider the following:
Timing. Is there a particular time of day that a marketing message performs more effectively? Does seasonality affect the performance of the marketing message?
Location. Is there a specific piece of marketing collateral that performs better in urban areas as opposed to rural areas? Do customers in the northeast region identify better with a particular marketing message than those customers in the southeast?
Design. How does design or layout influence performance? Is there a particular font or graphic that performs especially well? It can often be surprising just how important different creative variables are in improving response rates.
In most cases, corporate marketing teams have someone designated to manage marketing optimization strategies. This person might be responsible for identifying all kinds of marketing optimization opportunities – both at the brand and local levels. So be sure you're not overwhelming them with too many optimization requests all at the same time!
Tip #3: Automate
Lastly, the brand should identify a few areas to introduce the power of automation. When marketing optimization changes are proven out and automated, the brand will have the flexibility to pursue other marketing projects while still making sure the changes are taking root. In this instance, many industry-leading multi-location brands choose to invest in Local Marketing Automation (LMA) to streamline internal processes across the franchised network.
How does LMA expedite marketing optimization? The best LMA solutions act as an all-in-one solution designed to house the brand's marketing assets and collateral. Corporate teams can monitor which pieces of marketing are most popular, make adjustments to that marketing materials, and distribute updates to their local franchisees — it's that simple!
By introducing automation once you've found the secret optimization sauce, you're able to lock in the improvements you've made and keep them running on autopilot. As you scale out across all your locations, this last piece is extra important. Brands can use platforms like LMA to access a significant amount of data and insight about their local affiliates and consumers, which in turn will make optimization even easier next time around.
Kickstart Your Marketing Optimization
In order to provide local marketers with what they need to deliver more impactful marketing, brands have to stay on top of optimizing their marketing efforts. With the right approach, multi-location brands can streamline this process and deliver even more targeted and effective marketing to consumers. Remember, marketing optimization takes time and results won't be seen immediately. However, a brand's pursuit in delivering more relevant and impactful marketing will eventually lead to long-term success across the franchised network.
Take your local marketing to the next level. For more insight, check out The Local Marketing Playbook.