Did you know that nearly 1 in 6 franchise marketing professionals aren't sure how their current marketing strategy stacks up to last year's?
While the 2016 Franchise Industry Marketing Survey revealed that 37% of franchise marketing managers believe they're doing better than ever, the vast majority - 63% are doing worse or just don't have the tools to measure.
It's not hard to miss the signs that your brand's franchise marketing is lacking something. A few of the most common signs of a poor strategy include:
Turnover/churn in franchise network
Decreased co-op/MDF participation
Lower same-store sales
Increased support requests to head office from field marketers
Lack of response/attendance at brand sponsored events
If your brand management team and local partners aren't able to implement the brand vision at the local level, the result could be red ink at the bottom line. As author Mark Siebert points out, "franchise sales rarely happen by accident." Brand awareness is the primary driver of revenue for local stores, and franchisees that don't master marketing can't drive brand awareness.
Whether you're succeeding, struggling, or just not sure, evaluating your franchise marketing strategy can position you for the most profitable year yet. Join us, as we review the five most critical components of a franchise marketing strategy and how to succeed at your franchise marketing goals.
1. Set a Strong Foundation
Your brand is much more than your products. According to marketing legend David Ogilvy, "a brand is the intangible sum of a product's attributes." It's how you look, feel, and sound to your customers. Perhaps, most importantly, it's about consistently delivering the same, positive brand experience for your customers.
Without a strong brand foundation, you can't even begin to think about your franchise marketing strategy. Elements of a strong foundation for franchise brands include:
A positive, well-defined brand vision
Consistent global branding & messaging
Multi-channel communication of your brand vision
Your foundation needs to be flawless, and built-up through both traditional and digital marketing activities that come from your head office.
2. Franchisee Knowledge
Do your franchisees understand your brand? As a franchise brand manager, you need to take every possible opportunity to educate your partners about your brand foundation. This should include:
Information in the Franchise Operations Manual
On-boarding New Franchisees
Marketing Playbook for Franchisees
Consistent Efforts to Communicate your Brand Foundation AND Updates to Your Vision
Your unofficial motto, according to Entrepreneur, should be "train, train, and train again." While you can't begin to think about franchisee and employee education before you understand your brand at the home office, one of your primary duties is to constantly disseminate information.
3. Know What Your Franchisees Need from Marketing

To make your resources work for franchisees, you need to understand where they're coming from. Ask the following questions to help shape your resources for your franchisees.
Do your franchisees have?
A background in marketing
Branding experience
Design competency
Interest in working with local agencies
A need to rely on corporate for most/all marketing materials
Once you understand a bit more about their individual background, needs, and enthusiasm toward marketing, you can better support their efforts.
To learn more about how local marketing automation can benefit your franchisees and brand marketing team, we recommend 3 Reasons Brand Managers Need SaaS Local Marketing Automation.
4. Creative Control Strategy
Once you have a better understanding of your franchisees' skills and abilities, you can develop a vision for the role head office will play in the relationship. Your existing franchisees' needs should inform your approach to creative control, content creation, and compliance requirements.
Gartner suggests evaluating your franchisees' marketing style with the following framework to assess possibilities for multi-location brand marketing:
Do It For Me – Brand Management Retains Virtually All Creative Control
Do It With Me - Brand Management Team and Franchisees Share Responsibility for Creating Content
Do It Myself - Franchisees Retain Responsibility for Creativity and Content Creation
Knowing exactly how much oversight and content your brand will provide, and how much franchisees can do on their own, helps set up a solid platform for execution.
5. Adopt the RIGHT Tools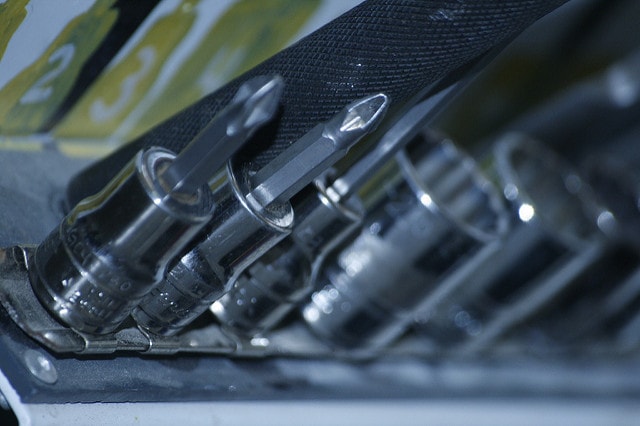 If you've nailed your brand foundation, assessed franchisee needs, and decided exactly how much control your head office marketing team will retain, you're almost there. After outlining a strategy, the next step is to find the right tools to execute that strategy.
Marketing content distribution tools are a franchise marketing manager's best friend. Digital Asset Management (DAM) and Local Marketing Automation (LMA) systems put your strategy to work and implement campaigns globally.
Regardless of where you fall on Gartner's scale, a tech solution like CampaignDrive, designed for the needs of franchise brand managers and franchisees, can enable you to:
Provide easy, keyword-searchable, access to marketing assets
Retain exactly the right amount of control over brand messaging and design with templates
Establish workflows for asset approval
Access data on franchisee marketing performance
Tools designed specifically for distributed marketing, allow franchisees the ability to execute the right marketing content for digital, print, email, and other omni-channel customer experiences.
You Can't Afford to Sleep on the (Franchise Marketing Strategy) Job
As a franchise brand manager, your marketing strategy requires that you align support and resources with the right model for your organization. While some marketing management teams may choose to retain close to full control, others may provide only basic templates and support to their franchisees and local outlets.
With a tool like CampaignDrive, that enables you to fine-tune your franchisees access, you can provide increasing amounts of creative freedom and editing access. As your local marketers' skills and success grow, you can enable them to work more autonomously.
Successful franchise marketing requires communication and feedback between the head office and local marketers on the ground. By establishing a solid foundation, investing in education, and aligning your technologies with the needs of both your head office and local outlets, you can successfully implement marketing campaigns that scale.
CampaignDrive by Pica9 is a distributed brand management software that helps franchises streamline tasks, rapidly scale, and achieve local marketing success.