As brand managers or marketers working at headquarters, deploying marketing campaigns to local users comes with a few inherent risks. Unfortunately, as cited in recent reports, most local affiliates lack the knowledge and expertise needed to execute on-time and on-brand marketing. This makes it difficult for brands to deliver a consistent customer experience from one location to the next.
To guarantee brand-to-local marketing effectiveness and consistency, top corporate marketing teams empower local affiliates to work independently through convenient, easy-to-use, and effective brand management software. These tools make it simple and easy for local affiliates to initiate engaging and compliant local marketing.
In most instances, launching a successful brand-to-local marketing campaign starts with a clear organizational structure. Does your brand have the marketing assets, templates, and resources needed to get the local campaign off the ground? These are the foundational resources needed to build an effective brand management system.
After you've gathered and loaded all the necessary assets it's time to execute. But first, what types of brand-to-local marketing campaigns should your brand try?
4 Brand-to-Local Marketing Campaigns Your Brand Should Try Right Now
In our experience as a leading brand management software provider, we know what works and what doesn't when it comes to local marketing. In fact, we've helped hundreds of multi-located brands initiate effective marketing across the distributed network. Here are the four most effective brand-to-local marketing campaigns worth trying:
1. Brand Awareness Campaigns
A brand awareness campaign is designed to promote your brand's unique mission and values. The success of any company begins with people knowing about its existence. In fact, brand awareness is the reason why Coca-Cola and Pepsi are the first brands that come to mind when you crave a cold soft drink.
To get the word out about your local business, try sponsoring a local sports event. It's a tried-and-true method for increasing brand awareness quick. Chances are, you've got plenty of great printed content to share. Sponsoring a local event gives you an opportunity to share marketing material which, in turn, give you extra exposure.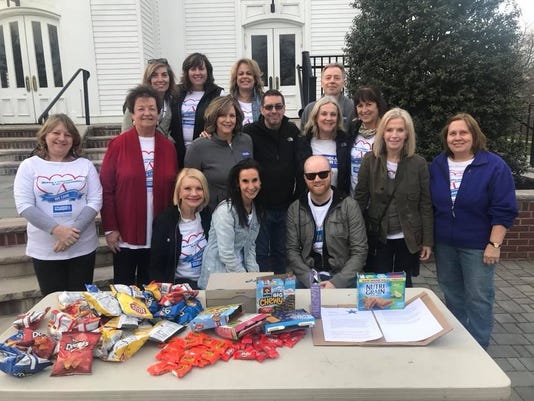 (Image: My Central New Jersey)
Last year, volunteers from the Coldwell Banker Residential Brokerage Westfield office sponsored The Presbyterian Church in Westfield (PCW) as part of the Coldwell Banker Residential Brokerage Cares Day community service event. During the event, participants slept overnight in boxes on the lawn of The Westfield Presbyterian Church to bring awareness to the FISH Hospitality Program. This program helps working homeless families in New Jersey.
2. Social Media Campaigns
A social media campaign is a coordinated marketing effort conducted via one or more social media platforms. According to recent data, the number of social media users worldwide in 2019 is 3.5 billion, up 9 percent year-on-year. A targeted social media campaign is a great way to reach local audiences.
Seattle Marriott Bellevue does a great job at sharing user-generated content. More than just photos of the hotel's facilities, the brand posts photos of local attractions including popular restaurants, sports stadiums, parks, and more.
3. Print Marketing Campaigns
A print campaign leverages the power of printed material including pamphlets, product/service sheets, advertisements, in-store signage, and more. A recent study indicated that 98 percent of consumers sort through direct mail, compared to the 20 percent who open emails from brands. As such, print marketing is still one of the most effective campaigns for brands and local affiliates alike.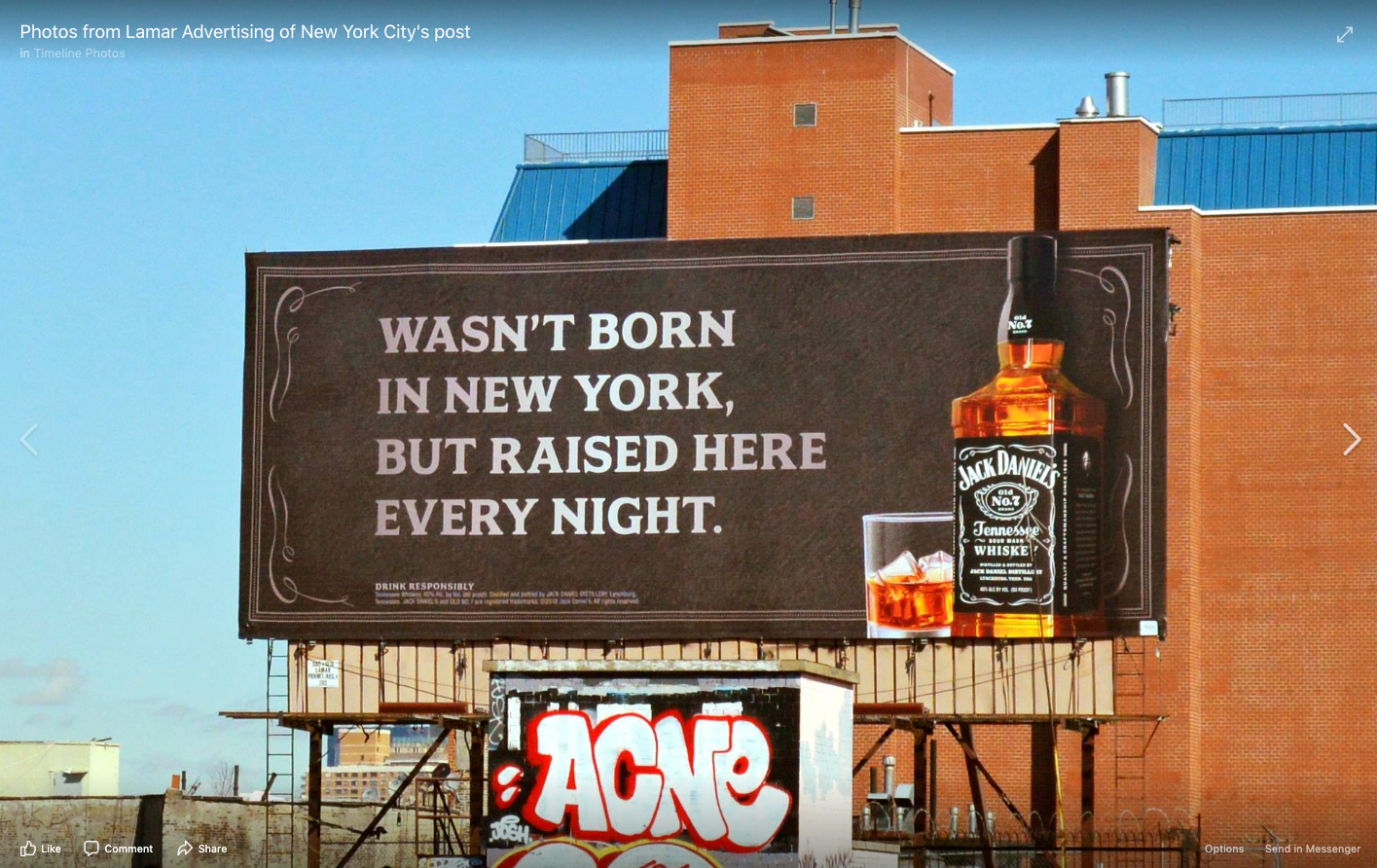 In this example, Jack Daniels created a localized experienced tailored for residents and visitors of New York. This printed billboard showcases the distinct "flavor" of New York nightlife. This customized billboard is a lot more effective and relatable.
Achieving this kind of localization is easy to do with a brand management tool like CampaignDrive. Simply "lock" mission-critical design features and give local affiliates the ability to add some local flair. This is a great way to maximize your brand's potential for increased local marketing compliance and consistency.
4. Omnichannel Campaigns
Lastly, try running an omnichannel marketing campaign. When you combine marketing campaigns – brand awareness, social media, print, and others – you're creating an integrated approach to marketing. In most cases, prospects and customers like that your brand is "accessible" on different platforms.
To compete for customer loyalty, Crate and Barrel uses a mix of digital and print advertisements to deliver an out-of-this-world customer experience. On the digital front, a store in Cherry Hill created a distinct social media presence on Facebook. The local affiliate shares great imagery of the store, as well as brand-supplied photos. On the print side, the company offers localized versions the brand catalog. It's this combination of digital vs. print that delivers powerful customer experiences both in and out of store.
Achieve Brand-to-Local Marketing Mastery With CampaignDrive

™
The success of your brand's localized marketing campaigns relies on expert execution. In many instances, the first step towards launching a high-impact local marketing campaign starts with gathering the right templates and tools.
With 30 brands and 7,000 properties worldwide, Marriott International needed to manage marketing at the enterprise level. CampaignDrive delivered an enterprise brand management system that ensured consistency and local marketing flexibility for its entire global marketing network.
To achieve these same results and kickstart your brand-to-local marketing campaigns, we recommend downloading our free guide. In this guide, we'll give you the actionable insights needed to achieve local marketing mastery.