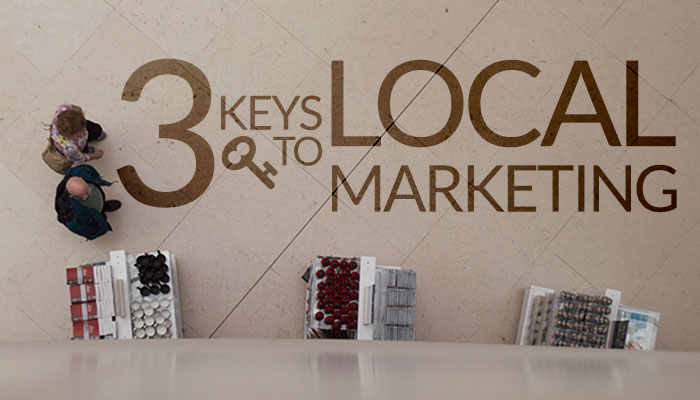 From the Desk of Pica9 CEO Kevin Groome:
In my 15 years of local marketing, I've had hundreds of conversations with brand managers about this rapidly evolving industry. And their #1 question is not about technology. Instead, it's creative:How do I strike the right balance between my brand's framework, and freedom for my marketing partners?My answer boils down to three principles.
1. Hold on loosely, but don't let go.
Brand managers naturally want the same amount of control over local templates as they have for national executions. But this approach can actually discourage brand compliance, since local marketers will circumvent guidelines that aren't flexible.
Instead, start with templates that offer a bit more freedom, and then tighten them up if the need arises – and nine times out of ten, the need won't arise.
Don't be afraid to give your marketing partners some creative freedom. Mostly, your local marketers will make good, even excellent, choices. Their local photography will give your brand fresh visual content and the headlines they write will connect with your customers in exciting ways.
2. Embrace your inner approver.
Most local marketing automation systems give you the ability to turn approval on or off depending on your business needs. Take advantage of this feature whenever possible!
You'll build trust with your local partners and save hours of revision time. Nothing ticks off a franchisee more than having to resubmit their ads for minor tweaks by the brand – and you'll save them those headaches by fixing their typos and making sure they (and you) look as good as possible.
3. Celebrate success.
The best local marketing automation systems give you tools to promote best practices. Look for these features and ask if there are ways to make your partners' best ads easily re-usable by other marketers.
As with approval, using best practices will allow you to build trust with your local partners as they see that you're making their job easier. Even better, you'll be the first to witness marketing innovations that the authorities at HQ would never have dreamed up.
–––
My old studio-mates from Madison Avenue will sometimes take Pica9 to task for "dumbing down" the magic of marketing. But in my view, there's a whole new kind of magic afoot. We are in a multi-decade transition from brands that are owned by their creators to a world in which brands are owned by their consumers. Local marketing automation systems are a big part of that transition.
If we succeed—and I see our customers succeeding every day—we will have created assets that are more valuable and durable than any piece of creative (in the "Mad Men" sense of the term) could ever be.