Are you a brand manager at a multi-located restaurant franchise? Here are the top restaurant marketing tools you should invest in!
Your local marketing strategy should be centered around delivering a consistent customer experience from one location to the next.
To deliver a consistent customer experience, many distributed organizations make considerable investments in restaurant digital marketing tools. In many ways, the "right" digital marketing tool can unlock immediate value for your brand.
Unfortunately, according to recent reports, the vast majority of CMOs are less than satisfied with their marketing tech. In fact, 90 percent of distributed organizations plan to invest in new marketing technology in the next 12-18 months.
What digital marketing tool should your multi-located brand invest in?
5 Restaurant Digital Marketing Tools You Should Invest In
There are thousands of restaurant digital marketing tools to choose from including social media management tools, search engine marketing tools, brand management tools, booking/reservation tools, and more.
Choose from these industry-leading restaurant digital marketing tools to maximize the impact of your local marketing strategy and deliver out-of-this-world customer experiences across the distributed network:
1. OpenTable
OpenTable is the world's largest dining network purpose-built to serve more guests and turn them into regular patrons. OpenTable's restaurant management software enables brands to fill seats, grow valuable relationships with guests, and more.
The application seats more than 29 million guests via online reservations each month. No other restaurant management software serves such a large audience. Guests can see real-time availability and reserve a table in seconds – it's that easy!
2. SEMRush
SEMRush is a leading solution for search engine optimization, pay-per-click advertising, content, social media, and competitive research. This tool is trusted by more than 3 million brand managers and marketers worldwide.
If you want to perfectly optimize your website and the keywords it ranks for, the keyword research and difficulty tool is ideal. This tool will show you which keywords to focus on and estimate how difficult it will be to seize your competitors' organic search engine results page positions.
3. Hootsuite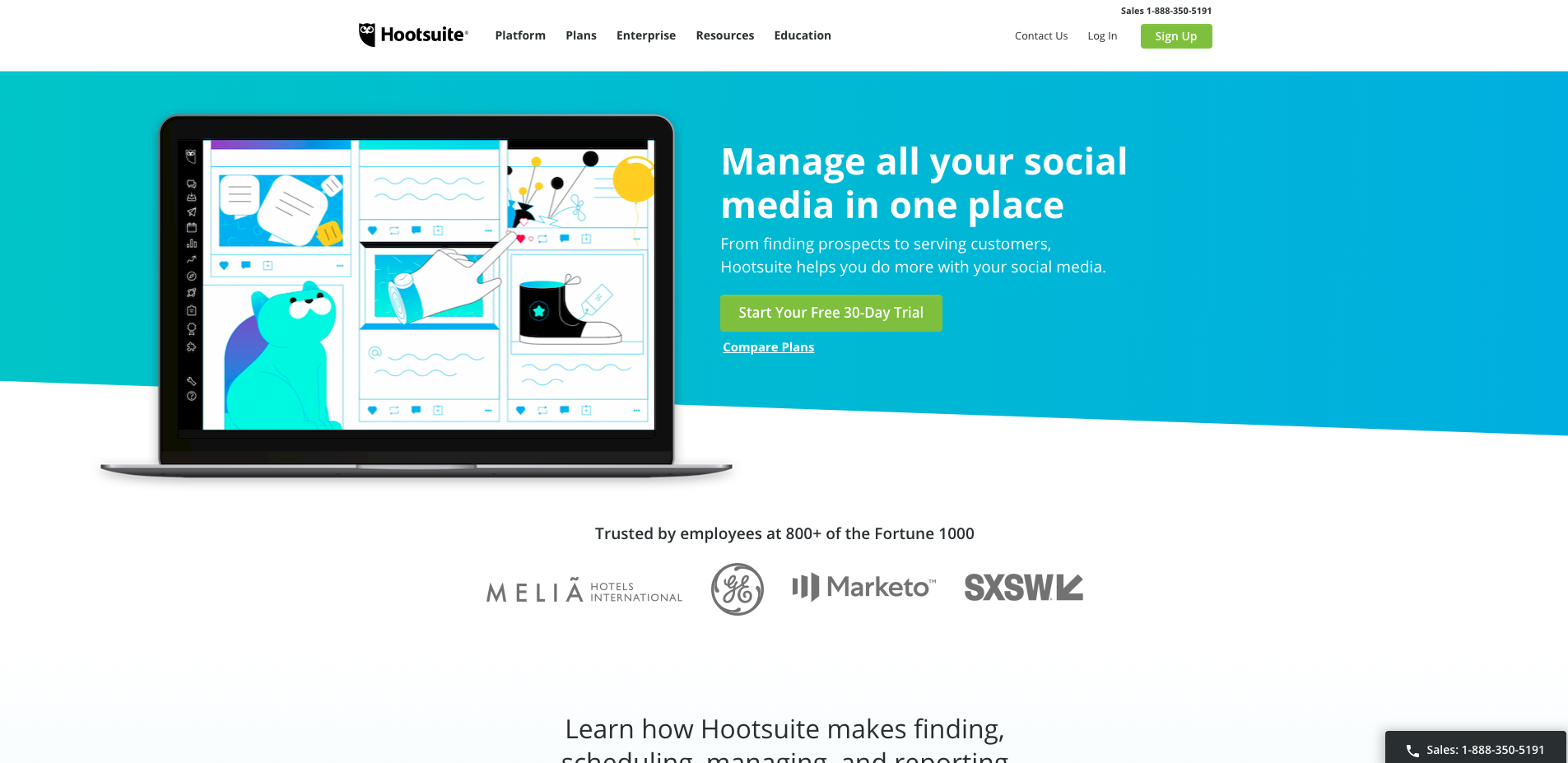 Hootsuite is a social media management tool that makes finding, scheduling, managing, and reporting on social media content easier.
"We have several stakeholders who all collaborate to publish messages," said Kieron Casey, Marketing Executive at The National Media Museum. "Hootsuite makes it possible to do this without trampling over each other's toes."
In the multi-located environment, headquarters can curate, store, and access pre-approved content right from the dashboard. Additionally, designated team leaders can approve outgoing content to ensure that all social media posts comply with brand standards and guidelines.
4. Yelp
Yelp is a business directory service designed to help people find great local businesses. Every business owner can create a free account to post photos and message customers. Additionally, customers can review and leave feedback. To date, users have written more than 192 million reviews. The savviest multi-located businesses use Yelp as a means to interact with prospects and customers.
In the past, owner responses may have felt a bit unexpected. However, today, more than 50 percent of consumers expect a response from businesses. Additionally, Google recently announced that it would be prioritizing businesses that respond to both positive and negative customer reviews.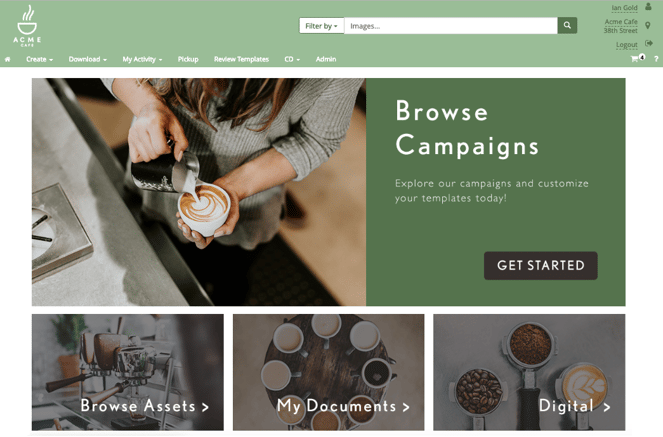 CampaignDrive enables global brands to develop and distribute marketing campaigns across locations, while dynamically customizing the campaigns for local markets and demographics.
Here's what you can do with CampaignDrive:
Scale local marketing across hundreds or thousands of locations
Eliminate one-off requests and manual iterations
Ensure local marketing compliance
Allow corporate designers to focus on strategic initiatives
Decrease time-to-marketing
Monitor creative usage
Achieve corporate-local alignment
CampaignDrive Powers Restaurant Franchise Local Marketing
As one of the leading casual dining brands, The Melting Pot operates more than 125 restaurants in six countries. Given the brand's emphasis on creating memorable experiences for guests, there has always been a heavy focus on the unique details of each location. To capture that individuality, The Melting Pot needed a local marketing system that offered greater design flexibility to local teams.
That's where we come in.
"CampaignDrive is incredible. Our franchisees have been ecstatic with it since day one. And for the team at HQ? The admin tools are a dream," said Mark Newlin, Programmer/Analyst at Frontburner Brands.
To get started, we recommend taking a free product tour.