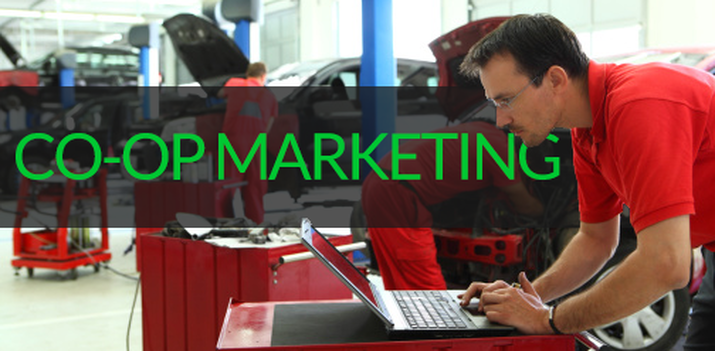 A new study has shown that in the digital age co-op marketing has fallen behind other activities, leaving a gaping hole in many companies' marketing budgets: a $14Bn hole (Borrell Associates).
Here are 3 ways you can make the most of your co-op budget and close the co-op marketing gap.
1. Make compliance easy!
Co-op agreements often come with hefty requirements that make it difficult for your local partners to comply with all of the brand's guidelines.
The easiest way to get people to sign-up for co-op programs and then actually put the co-op budget you give them towards real marketing efforts is to make compliance as painless as possible.
First of all, trim some of the legal-ese in the co-op agreements to make it easier for your partners to participate in the first place.
If you're worried about what the lawyers will say, give your marketing partners access to all of the brand-approved marketing content in one place. This way, the brand team can ensure compliance without putting any burdens on local marketers.
2. Don't forget about digital!
Most co-op programs are geared towards merchandise, print and broadcast – three big channels that have proven effective for years. But nowadays many local partners are looking for cheaper, more direct ways to connect with customers, and many are turning to new digital channels like social and mobile.
Not enough brands have seized the opportunity to incorporate digital into their co-op programs. According to Borrell Associates, 73 percent of local marketers aren't leveraging available co-op funds for mobile and social marketing – a big reason why $14Bn is being left on the table (read more).
Brands with co-op budgets should embrace this new landscape. Give your dealers and resellers access to localized web banners and landing pages that are optimized for smartphones. Even better, offer co-op discounts to help them conquer digital marketing more affordably than the competition.
3. Promote the benefits of Co-Op to your partners!
Brands know full well the benefits that co-op marketing can deliver to local partners, dealers, franchisees and resellers. But they need to convey those benefits to their partners more effectively.
Here are a few easy ways you can promote your co-op program:
First, consolidate all of your co-op offerings into a simple package that your local partners can decipher quickly.
Then, adjust your program guidelines to make digital offerings more prominent and supported by strong reimbursement rates.
Finally, find and track the performance of your best co-op marketers – their success stories are the strongest advocate for your brand's co-op program across all channels, digital and traditional.

If you want to learn more about what co-op marketers can do to maximize their distributed marketing efforts, Download our exclusive eBook on avoiding discount addiction by local partners.