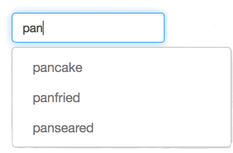 Managing all of your marketing assets is becoming even easier with the latest upgrades to the Digital Asset Management library in CampaignDrive.
The Enhanced Keyword feature will helps you and your team build a Brand Vocabulary that makes it fast and easy to find brand-approved images, templates, art files and more.
Keywords can be assigned to marketing assets across categories, file-types and locations so that your brand's valuable creative assets are never more than a click away. Even the most complex brand libraries can be streamlined with a well-considered taxonomy of keywords.
Beyond the benefits to national marketing managers, local marketers get a dead-simple way to find what they need when they need it. "Type-ahead" assistance makes searching with keywords faster and more predictable than basic text searches.