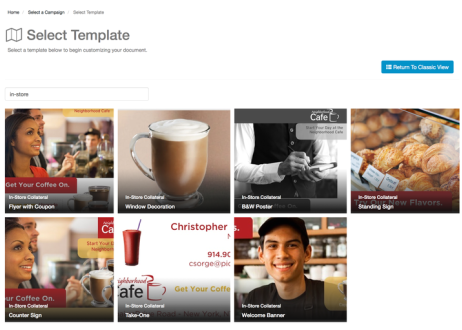 Today we've released the latest upgrade to CampaignDrive's user interface: Quick Template Search – a faster way to find brand marketing templates. This feature allows local marketers to improve their marketing efficiency and save time when searching for templates.
With just a quick search, local marketers can get right to the template they need. They can find exactly the banner ad or brochure they want in a few seconds.
Thanks to our standard platform model, Quick Template Search is now available for all CampaignDrive customers at no additional charge.
This means marketing teams at every level, from national to local, can be more efficient and work towards their marketing objectives even faster – without paying to customize their marketing tools.