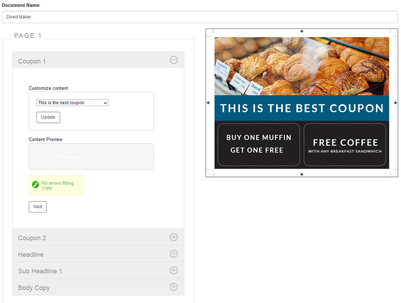 In January, we introduced Batch Asset Tagging to CampaignDrive. This gave users uploading multiple assets the ability to select categories and keywords just once, and apply that data to the entire batch.
Today, we're releasing Batch Document Generation. This feature will allow users to select any combination of templates within a campaign, and edit them all in just a few clicks. The experience is very similar in look and and feel to Batch Asset Tagging.
Updated Form Builder now displays a live preview of edits in the template, so users can see their edits display in real time.