The Local Marketing Playbook
A common challenge for distributed brand managers is providing marketing assets to multiple locations while also overseeing brand compliance and marketing execution at a local level. Unfortunately, most brand marketers lack access to easy-to-use tools needed to distribute these branded assets.
Ultimately, inconsistent branding across locations negatively impacts the customer experience and your company's bottom line.
In this whitepaper you'll learn how to: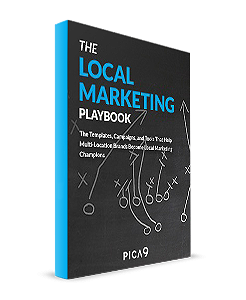 Develop a strategy to align local marketing teams to deliver a consistent customer experience to drive local sales.
Effectively manage campaigns, templates, and assets to enable local marketers to execute successful marketing strategies.
Set goals and measure campaign results to ensure local marketers are maximizing the return on marketing assets.
Download the whitepaper to align local marketing teams to ensure brand consistency, execute effective local marketing strategies, and improve your bottom line.